'Eat Right, Lose Weight' – the groundbreaking health book that changes everything says Healthista columnist Georgie Wolfinden
Check back in weekly to read my new column 'The Agent's Secret' – which promises insider knowledge on all things health, wellness and beauty.
Hello Healthista readers, my name is Georgie Wolfinden and I am the newest member of the Healthista Collective.
As a health, wellness and beauty PR, I am in the know when it comes to the latest trends and secrets the industry has to offer. I have teamed up with Healthista to let you in on those secrets, and to tell you about upcoming trends before they're even trends.
Last week I spoke to Celebrity trainer Chris Richardson who de-coded how we can get JLO's enviable body – answer? Pilates. This week I want to introduce you to my new Health Bible – Eat Right, Lose Weight.
READ MORE: How to make your own healthy Vegan Poke Bowl
Say hello to the new health bible…
If you buy one thing this year, let it be the new health bible 'Eat Right, Lose Weight' by future thinking nutritionist Pippa Campbell.
Whatever your health niggle, whether its lack of sleep, PMS, a dodgy gut or simply an inability to lose weight in your 30's and 50's, this could be just what you are looking for as it WORKS.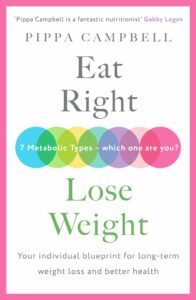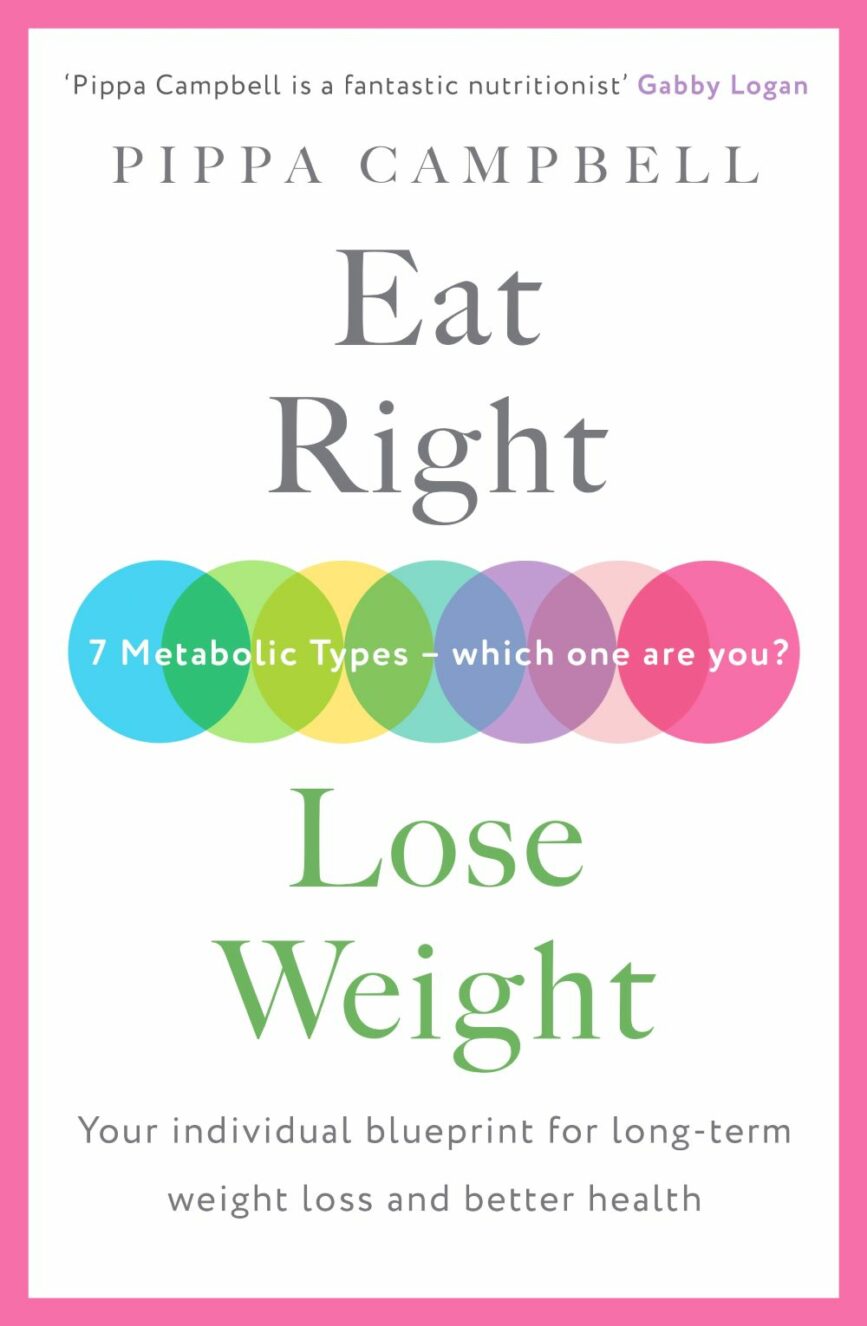 I can happily say – this is not a diet book, in fact quite the opposite, it's about creating balance and harmony in the body which leads to our health niggles vanishing. This is one of the most relevant health books for women (especially in their 30's and 40's) and is set to be a bestseller.
Pippa Campbell provides us with an easy-to-use health toolkit which centres around discovering our own personal Metabolic Type and there are seven to choose from.
Once we know our type, we can successfully analyse our signs and symptoms ranging from; lack of energy, poor sleep, PMS, being hungry all the time or low mood.
Use her easy-to-follow eating plan to help with your metabolic type. This was a relief for me as for years I have been trying to address my lack of sleep and increase my energy levels with something that was sustainable and worked.
Her simple tools allowed me to build a personalised eating plan that suited me with her tried-and-tested eating changes which healed my imbalances, restoring my sleep and radically increasing my energy levels.
Her promise of transformational positive change in 21 days is not an empty one and since using this (along with thousands of her in clinic clients) many of my 40 something friends have converted and transformed their own health.
One with IBS, another suffering from hormonal imbalances and even anxiety levels of a colleague have improved.
The Pippa Campbell Method offers something simple and easy to implement into a busy live and all recipes are delicious to boot. 
Eat Right, Lose Weight available now. Published by Bonnier Books and priced at £14.99. Also available to buy on Amazon. 
Like this article? Sign up to our newsletter to get more articles like this delivered straight to your inbox.