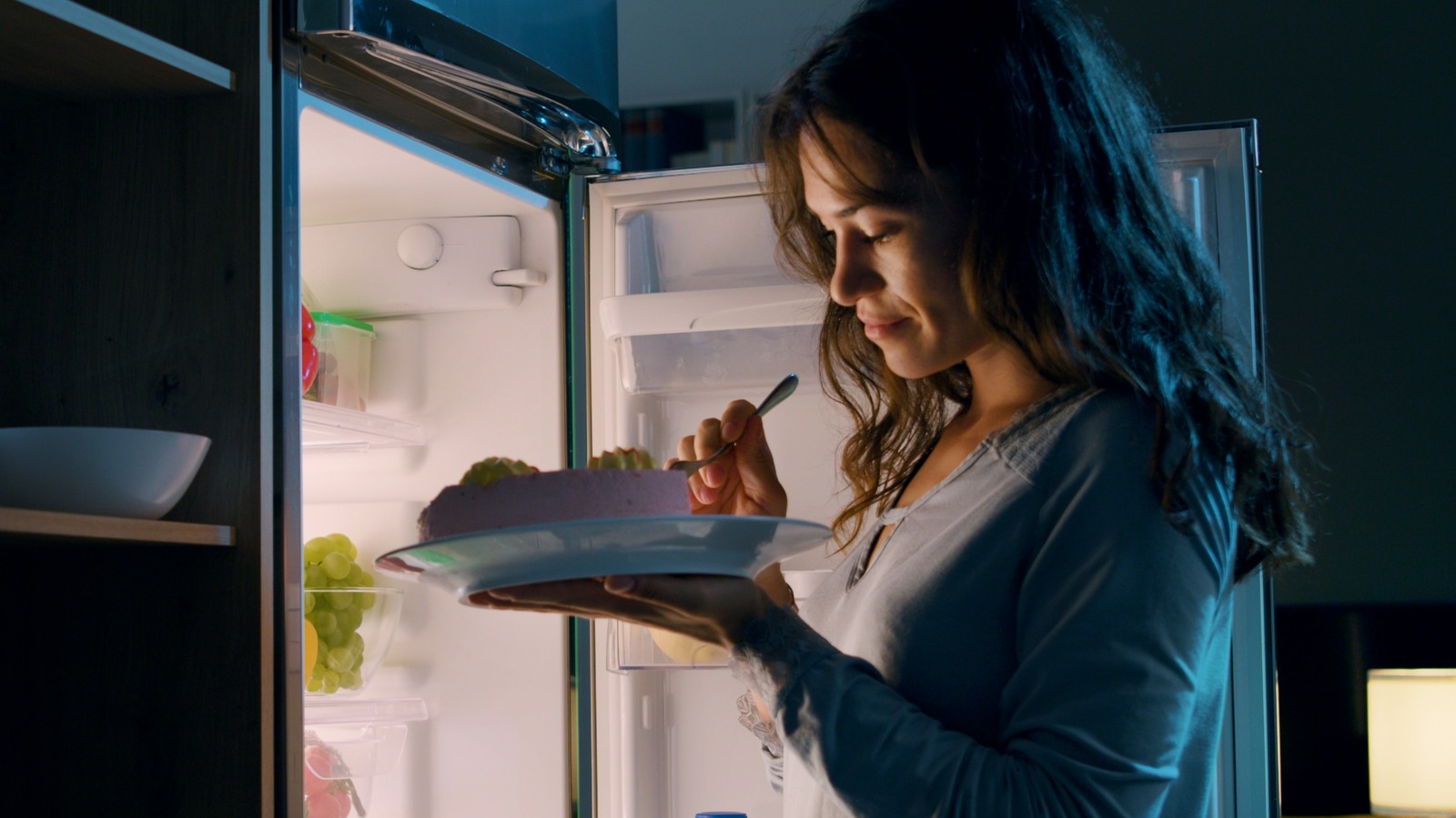 Cheese and crackers can be a healthy late-night snack if you stick to a small portion, go with a low-fat cheese, and opt for whole-grain crackers for more fiber. It may be just enough to keep you satiated until the morning. And because cheese is made from milk, it contains melatonin, a sleep-inducing hormone.
The combination of low-fat cheese and whole-grain crackers may prevent blood sugar spikes. If you don't watch your blood sugars before bed, your sleep may be interrupted by more trips to the bathroom (via NutriSense). Not to mention, you may feel more restless.
Consider spreading low-fat ricotta or cottage cheese on a couple of Wasa Whole Grain crispbreads or pairing skim mozzarella with Wheat Thins (original). These crisp, whole-grain crackers have 3 grams of fiber per serving. A couple of crispbreads will keep your carb choice at just 60 calories, and you'll get 6 grams of dietary fiber. They have just 3 ingredients: whole grain flour, yeast, and salt (no fillers, flavorings, or added sugars). Wheat thins, on the other hand, are more flavorful but contain corn and barley malt syrup, resulting in 4 grams of added sugar per serving. Enjoying just half of a serving of Wheat Thins (7 crackers) will cut that figure in half.